Type: Bakeneko
Class: Mellyrn
Rank:
Court: Unseelie
Realm Tree: Duchy of Shifting Sands, Kingdom of Pacifica, Turtle Island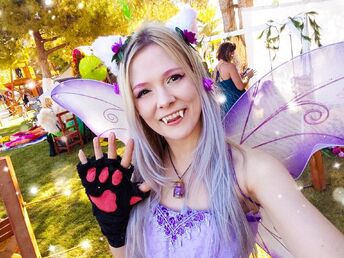 Background: Once Upon a Time...

[

]
The Bakeneko ("changed cat") is a type of Japanese yōkai, or supernatural creature. It is often confused with the nekomata, another cat-like yōkai. The distinction between them is often ambiguous, but the largest difference is that the Nekomata has two tails, while the Bakeneko has only one.
Faerie Heraldry

[

]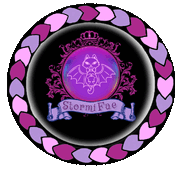 Personal Crest of the Bakeneko, Stormi the Fairy. She is an un-landed Faerie residing in Meadow City (Las Vegas), within the Duchy of Shifting Sands, Kingdom of Pacifica.Heraldic Registry
Awards, Titles, Honorifics

[

]
Rank:
Honorifics:
Titles: Keeper of the Vault of Fae, High Councilor of the Guild of the Fae
Awards:
Friends

[

]
---

======